Hours:
Monday – Saturday: 8 AM – 8 PM
Sunday: 9 AM – 6 PM
Memorial Day: 9 AM – 5 PM
Schwartz's Quick Tip for Success Using Disease-Free Impatiens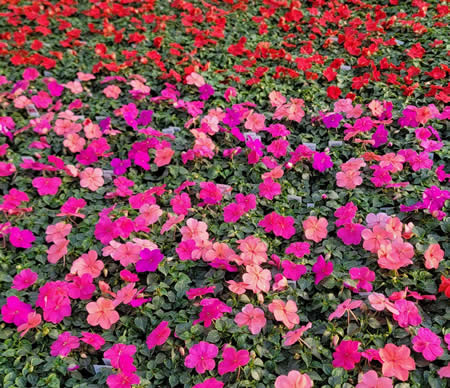 Beacon Impatiens are one of the only impatiens to be disease resistant to downy Mildew
Beacon Impatiens are exclusively sold as our only impatien variety at Schwartz's giving you peace of mind in your successful plantings for the year
For more information on Beacon Impatiens click here
Schwartz's Greenhouse is your destination garden center!
Our commitment is to help you release your inner gardener/landscaper by providing quality plants and knowledgeable staff. Our plants are monitored daily by our professional team to provide excellent value from our greenhouse to your home. We strive to provide you with a positive shopping experience.
At Schwartz's Greenhouse, we offer the highest-quality plants, garden supplies, and tools, to ensure that your planting needs are fully covered. Each product is put through rigorous tests so that it can conform to our high standards.