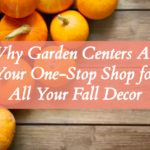 Why Garden Centers Are Your One-Stop Shop for All Your Fall Decor!!!
September 11, 2023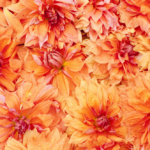 Why Mums Are a Premier Choice to Decorate Your Home in the Fall!
September 18, 2023
Did you start or continue a garden this year? Are you interested in learning how to make sure your plants come back next year? One of the plants you may be interested in having come back is a hardy mum. These perennial flowers are gorgeous and can liven up your garden immensely. Take a look at these tips to ensure you see it next year.
Plant Them in Early September
By planting your perennials in early September, you can ensure they develop good root establishments. It also helps them have a ton of time to gather sunlight in the summer. By getting planted early on, they will put down roots, allowing them to come back out once the snow goes away.
Choose More Closed-Budded Mums
More closed-budded mums are still in growth mode, as opposed to open flowers. During this growth, the mum will still take in all the sunlight and water it needs to survive. According to our sources, mums need at least three hours of direct sunlight. It's important to plant this type of mum where it can get the three-hour sunlight it needs.
Hope Mother Nature Cooperates
This tip is up to chance because sometimes the weather can be unpredictable. By hoping that the weather cooperates and that the first freeze or frost comes later in the autumn season, you can rest assured your mums will be fully established in the ground by the time winter comes. Even after a long winter, if your perennials have time to establish their roots, then you will see them again in spring. According to Gardeningetc, urban gardeners reported that 43% of their plants had died, compared with 30% for those living rurally. No matter where you live in the area, this tip can help you feel confident your mums will come back.
Whether you're a new gardener or you've been gardening for years, these tips can help your perennial hardy mums come back year after year. If you're looking for more tips or you're interested in buying a few flowers we sell, then don't wait to get in touch with Schwartz Greenhouse today! We'd be happy to answer any questions you may have and help you find the right flowers and garden supplies.