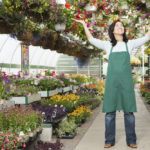 What Are the Health Benefits of Gardening?
August 11, 2023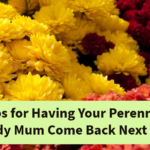 Tips for Having Your Perennial Hardy Mum Come Back Next Year
September 18, 2023
At Schwartz's Greenhouse, we love fall. If you're like us, you've come to the right place. According to Martha Stewart, 82% of homeowners plan to decorate for the fall season this year. If you're a part of this number, Schwartz's Greenhouse has you covered. Here's why garden centers are your one-stop shop for all of your fall decor.
A Wide Variety of Fall Flowers and Plants
Your fall decor won't be complete without fall flowers and plants. That's where garden centers come in! Many people prefer floral decor that consists of fall colors, such as orange, yellow, burgundy, dark purple, and more. Luckily, at Schwartz's Greenhouse, we carry a wide variety of fall flowers and plants in a variety of autumn colors, including asters, mums, celosia, and more! You'll be sure to find the right flowers or plants for your decor needs.
Pumpkins and Gourdes
Pumpkins and gourds are a staple of fall decor. Pumpkins make great indoor or outdoor decor, and gourdes can create a beautiful centerpiece for your dining table. Some homeowners even choose the line their driveways or walkways with pumpkins! You could line your driveway or walkway with fresh, uncarved pumpkins, or you could carve them and be a part of the 44% of Americans who plan to carve a pumpkin this year, according to Consumer Reports. Luckily, at Schwartz's Greenhouse, you'll find a variety of beautiful pumpkins and gourdes in addition to a variety of fall flowers and plants.
Handcrafted Bushel and Bale Buddies
Handcrafted bushel and bale buddies make the perfect fall decor for your patio, front walkway, coffee table, or really anywhere in your home! These buddies are crafted with either a wooden pot or a straw bale, and then pumpkins, gourds, scarecrows, straw, corn stalks, mums, and more are added to create a one-of-a-kind piece. All of our bushel and bale buddies are completely unique and will serve as a great addition to your fall decor. Stop by soon before they're gone for the season!
Have you started your fall decor shopping? If not, now is the perfect time to start. Say goodbye to the old days of visiting multiple stores and businesses to get what you need. Garden centers are the perfect one-stop shop for fall decor. Visit us in person to see for yourself our wide selection of fall decor. We can't wait to help you decorate your home!