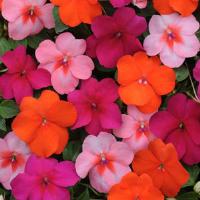 ANNUALS
These flowers are typically the brightest and bloomiest flowers of most climates growing season. They usually last only one year but are a spectacular show of color during that time. If you are looking for instant beauty for your yard, it is hard to pass them up!!!!
Product Search
Product Price Filter
Price:
Product Sort
Product Category
Sorry, but nothing matched your search terms. Please try again with some different options or reset filters.