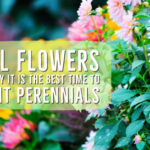 Fall Flowers and Why It's the Best Time to Plant Perennials
August 11, 2023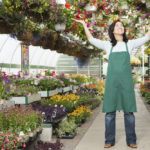 What Are the Health Benefits of Gardening?
August 11, 2023
Mum fundraisers can be a very fun and profitable fundraiser for your group this fall. So how do they work? First, you will need to reach out to our garden center to find out more about one of our most popular fundraisers, our Mum Fundraiser, otherwise known as Chrysanthemums. Once your group has signed up, you are on your way to earning those extra dollars for your organization! Keep in mind that there is a limit to the number of organizations that can sign up.
Seasonal Appeal
If you want to plant flowers, mums are a great choice in autumn. Chrysanthemums bloom in autumn and are a popular fall decorating item. This is thanks to their vibrant colors and blossoms. In fact, according to Michigan State University, mums are frost-resistant, meaning they will continue blooming through late September and October. Being one of the most in-style plants, mums are a great choice for a fall fundraiser. Paired with the changing colors of nature, mums bring about a mood during the fall that cannot be replicated.
Profitable
Our Mum Fundraisers are easy, fun, and profitable! Because they come in a variety of beautiful fall colors, they complement almost every landscape theme or patio. They are also easy to care for. You earn money for offering a popular and low-maintenance plant that practically sells itself!
Eco-Friendly
Unlike other potential fundraising ideas, flowers are a great choice to stay environmentally friendly. By choosing to plant flowers, you're able to directly support the local ecosystem and encourage greener practices. According to Molekule, mums can even filter certain pollutants from the air.
Wide Appeal
Mums, along with flowers as a whole, offer a wide appeal, thanks to their beauty and versatility. This helps you with fundraising as they can attract a wide range of buyers, from enthusiasts to beginners just looking for seasonal home decoration. No matter the buyer, mums are a unique fundraising idea that will brighten just about anyone's home.
Mum fundraisers offer a diverse range of benefits that aren't limited to what we've discussed here. The unique combination of perfect seasonality, price, and appeal makes it a great fundraiser for your organization this fall. View our website for more information on how you can get started this year. We are so excited to hear from you!